"The very heart of Yoga practice is Abhyasa - steady effort in the direction you want to go"
THE STUDIO
Sadhana Yoga studio is a quirky venue with some interesting neighbours in The Folly (junction between Michael St and The Faythe).  Street parking is available only minutes walk away. The newly renovated studio is warm and welcoming.
The studio can take up to 18 people and classes run every day.  Classes, masterclasses and workshops are taught by a number of fully qualified,  highly experienced teachers and truly passionate individuals.  There are classes to suite you and your practice at various stages of life, level of experience and to suite the pace suited to your body.  See the class listing below and visit the teacher profile section to find out more about your teacher.  To book your class, please contact your teacher for details.
"It is not your history, but your presence on your mat that matters"
Sri K Pattabhi Jois"
CLASSES AT SADHANA YOGA
Sadhana Yoga offers a wide range of Yoga styles and Yoga for all phases of your life, Pilates and Somatic Movement Classes in addition to our Yoga for Teens and Yoga for Sports, Facial Exercise classes and Transformative Women's Classes, Visiting senior teachers leading workshops and a Yoga Teacher Training Programme. The new studio is open throughout the year, with scheduled workshops to avail of and national and international guest teachers.
Our Wexford yogis practice Vinyasa Yoga
Testimonials
What My Students Say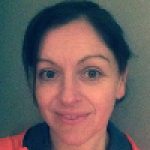 Jacinta Doyle
Special Needs Tutor
I could not recommend Linda's yoga practice highly enough! Her classes cater for everyone no matter what level you at and always leave class feeling you have achieved something! I have found such huge benefits for both body and mind that truly stay with me well beyond the classroom! Linda has an amazing ability to break down and explain the practice so I always feel I am improving and learning. If you are looking for a worthwhile and beneficial yoga practice and a fantastic teacher look no further.
Hi to all fellow yogis. I have been practicing yoga for a number of years now and with Linda for two. I can happily report that she has bent, stretched and made me discover parts I didn't know exist, all to a positive end. I have also attended her workshops and they are extremely good value for what I get out of it. I recommend that anyone take up yoga, male, female, young or old, you will definitely reap the rewards. Thank you Linda.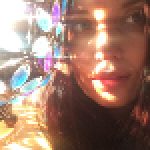 Working as a chef in extremely busy environment, I used to find myself being under a lot of stress in my day to day life. My yoga practice brings me relief...I know once i step on my mat I will "let it go" or "let it be".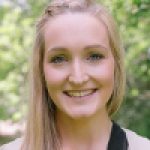 Róisín Ní Mhaicín
Thank you Linda for giving me a life long love of yoga! Linda knows all her yogi's flaws and strengths and ensures we all progress at personal paces. She is the most knowledgeable yoga teacher around and I have enjoyed learning the reasoning and power behind different poses. Linda's yoga is both professional and rewarding. 5 stars!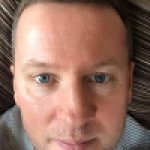 Maurice Delaney
Supervisor
I started Yoga about two years ago because of continuing back pain. With the help from Linda and the weekly class environment I've come a long way.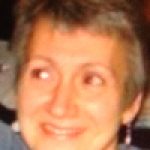 Hubby and I joined Linda for yoga about a year ago, cannot believe the change in ourselves both physically and mentally. We look forward to class every week and come away relaxed and energised for the week to come.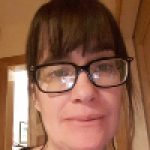 Thelma Gabbett
Accounts Administrator
Since I started practicing Yoga, I find that I have much better posture, less aches and pains and huge increase in my energy levels as well as deep and refreshing sleep.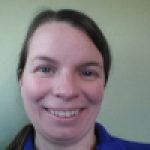 I have been attending Linda's Pilates classes for the last couple of years and have seen a huge improvement in my posture and core strength. Linda is a great instructor and she makes sure each class is different and moves at a suitable pace. I love attending each class and would highly recommend pilates with Linda.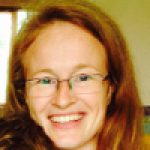 Joy Purcell
Special Needs Tutor
I have found Linda's Pilates class hugely beneficial since attending a year ago. Not only have I noticed an increase in my core and general body strength and muscle tone, but also an improvement in my posture and decrease in pain from old injuries in my hip and shoulder. The classes themselves are engaging, educational, challenging and I always come away invigorated! I would wholeheartedly recommend Linda's classes to anyone!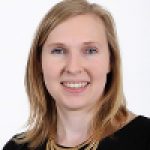 Dr. Dominika Krol
Postdoctoral Researcher
Pilates classes with Linda helped me build up muscle strength, tone up, improve my posture and alleviate any back pains. I now exercise muscles I didn't even realise I had! However, pilates not only offers a great workout, but also an opportunity to relax and unwind. Additionally, Linda's classes helped my confidence and improved my sleep patterns. I always leave class feeling positive and energised.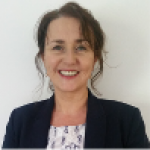 Eleanor Foley
Project Manager
I've been attending lunchtime Yoga in work with Linda for almost 2 years now and have found it invaluable for my flexibility, body strength and helping to focus my mind. It's been so handy getting it done during my lunch break and even on the days when the last thing I want to do is Yoga, cos I'm way too busy, too much to do, too many meetings etc. are the days I have definitely benefited the most. It is difficult to find the right words to describe all the benefits, so just don't think about it too much, just do it and see for yourself. You'll be hooked before you know it.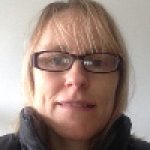 Mary O'Gorman
Physiotherapist
Yoga with Linda has made me stronger. I had knee pain from weak glutes when running and now I don't. I love being pushed to my limit at every class.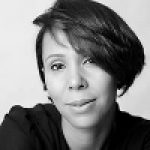 Kabira Allen
Fashion Designer
Fabulous first experience. I had the opportunity to experiment yoga for the first time with Linda. I was initially anxious because I had no previous background but she really managed to give me a real understanding of the core of Yoga. After this first session, I left having a better understanding of my body and the importance of breathing and correct positioning. She has passion, experience, and she is a fantastic instructor. I would highly recommend and can't wait for my next session !